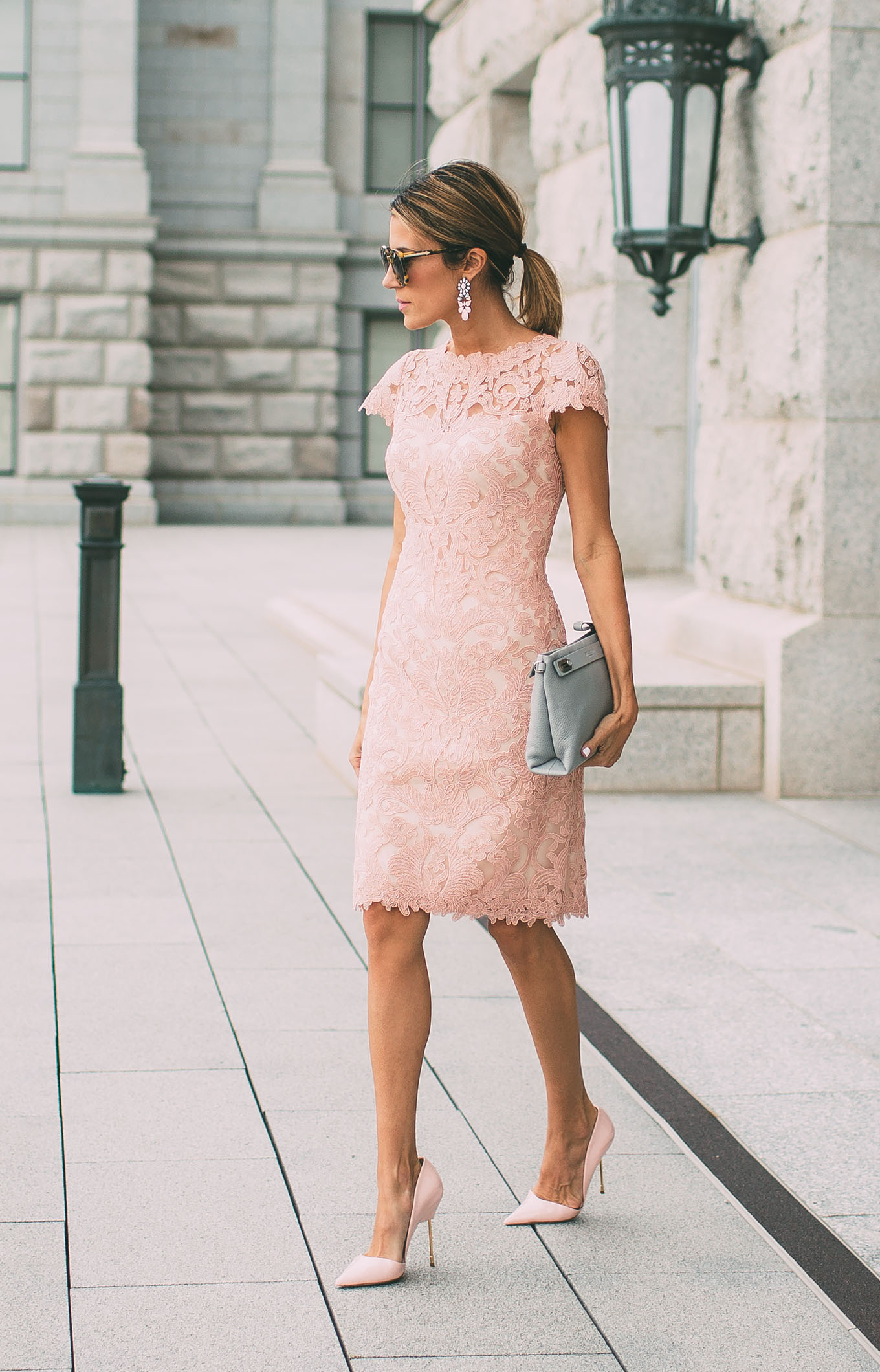 DETAILS: BLUSH LACE DRESS (I'M WEARING COLOR PETAL BLOOM – SLEEVELESS OPTION HERE | SIMILAR UNDER $100 HERE) | GREY CLUTCH (SIMILAR HERE UNDER $40) | PINK PATENT HEELS (SIMILAR HERE | SIMILAR UNDER $60 HERE) | SUNGLASSES
CODY: BUTTON DOWN SHIRT | SKINNY TROUSERS | LEATHER BELT | OXFORDS | WATCH (SIMILAR HERE) | SUNGLASSES
This dress (comes in 9 colors – I'm wearing the petal bloom color in this post) is probably one of my favorite dresses of all time and it just came back in stock!!! I actually just reordered it cause I lost mine :(. It also comes in a sleeveless and long style – they are all so pretty it's hard to choose! All of their dresses have the most amazing lace detail. It's perfect for going to weddings or special events.
Here are some options to recreate the full look all pieces under $100 and you can find a few more amazing pink lace dresses below.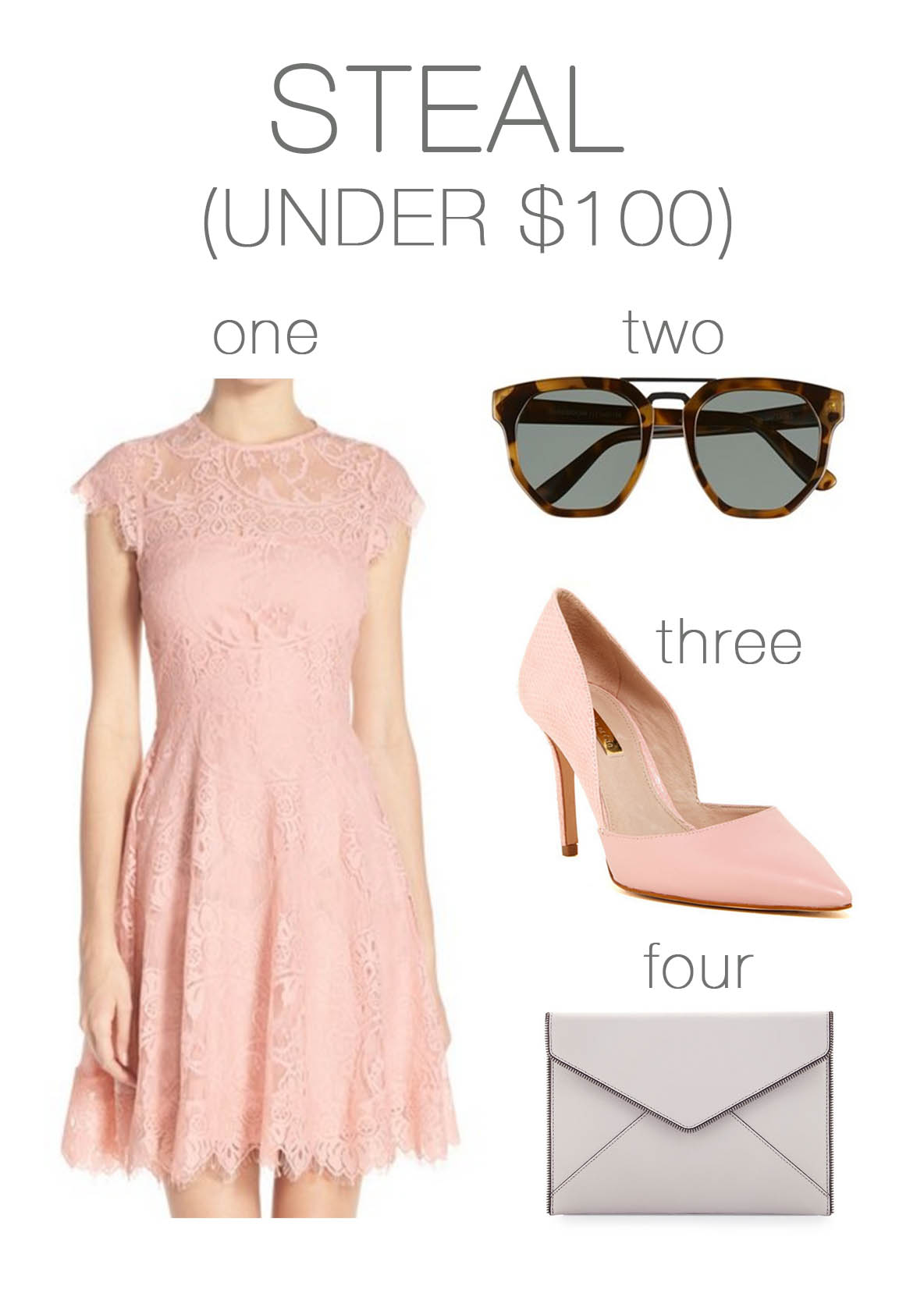 DETAILS: 1. BLUSH DRESS (UNDER $100) | 2. TORTOISE SUNGLASSES (UNDER $80) | 3. PINK HEELS (UNDER $60) | 4. GREY CLUTCH (UNDER $100)
XX, Christine
SOURCE: Hello Fashion - Read entire story
here
.