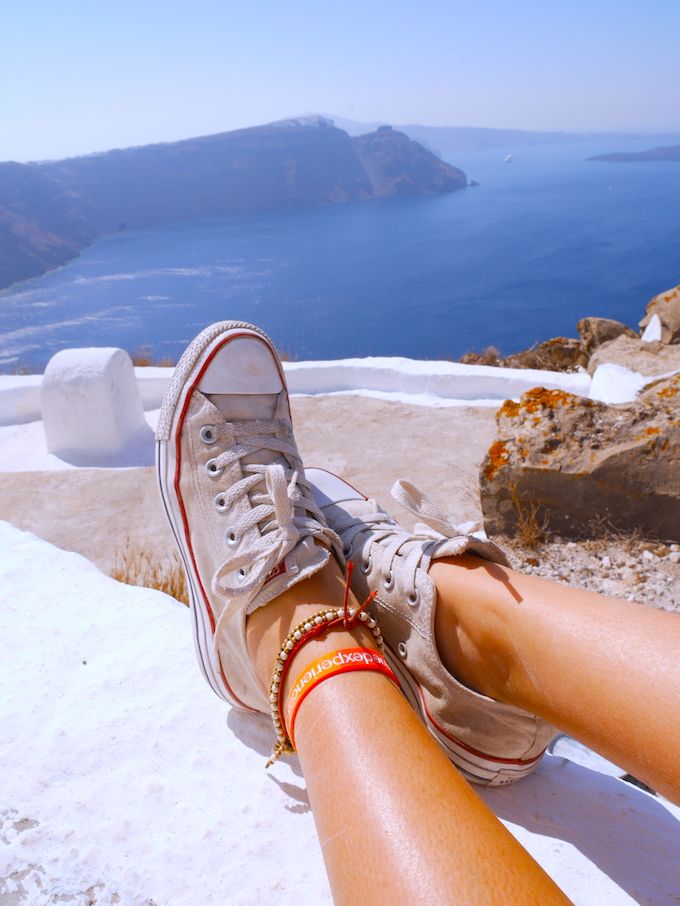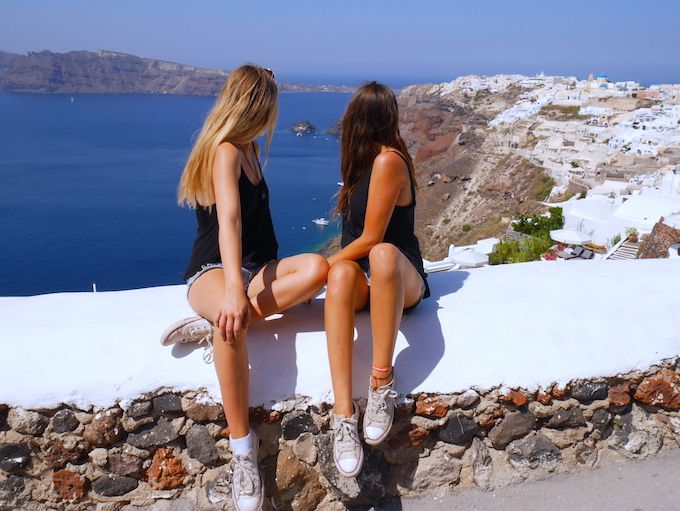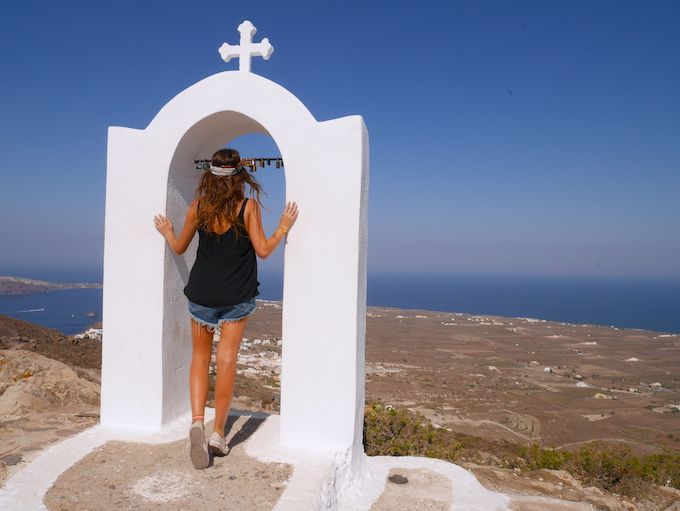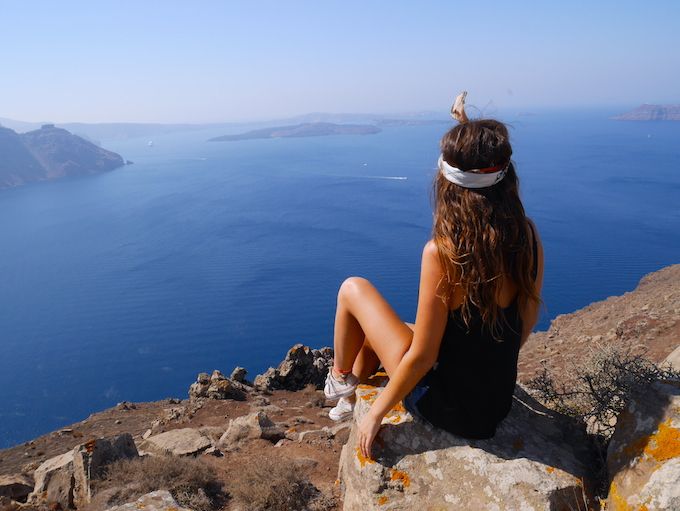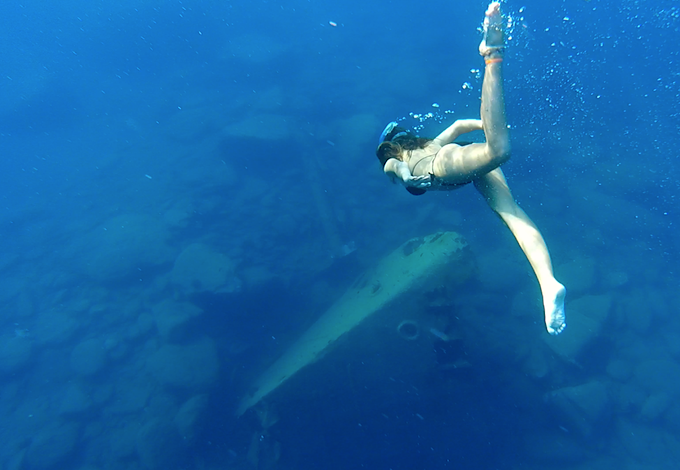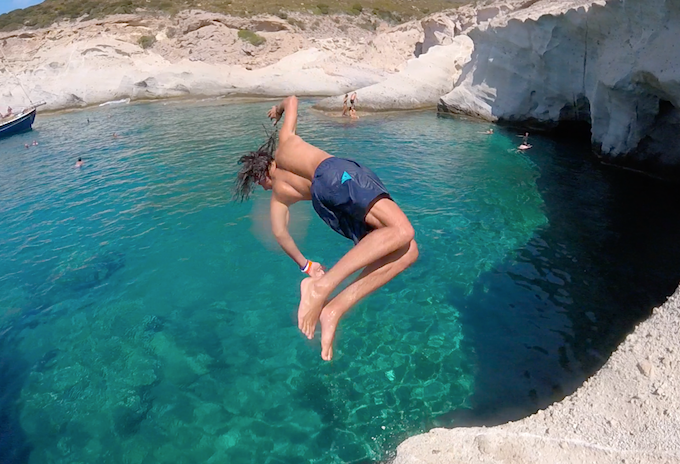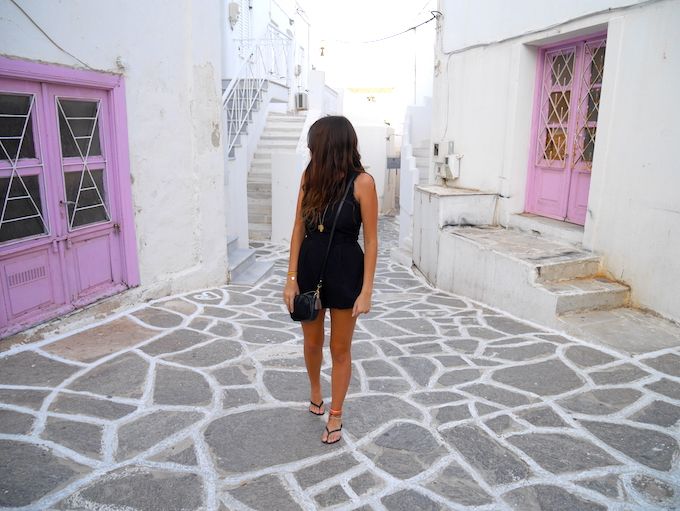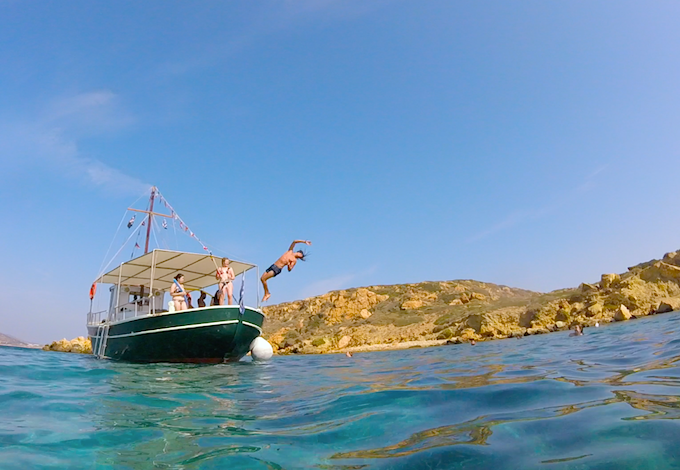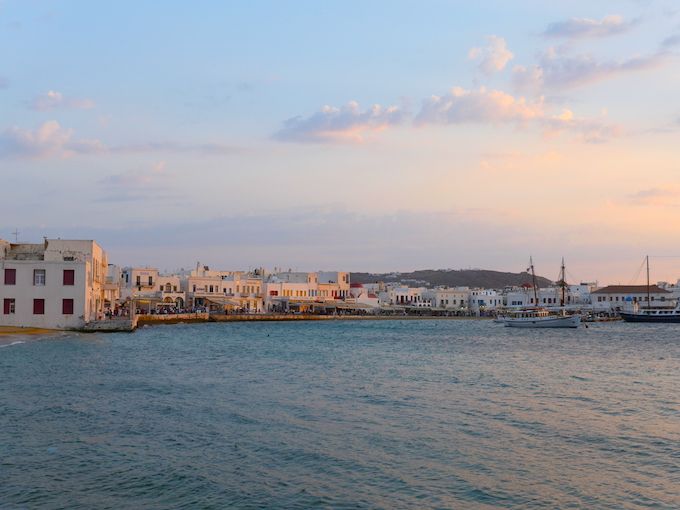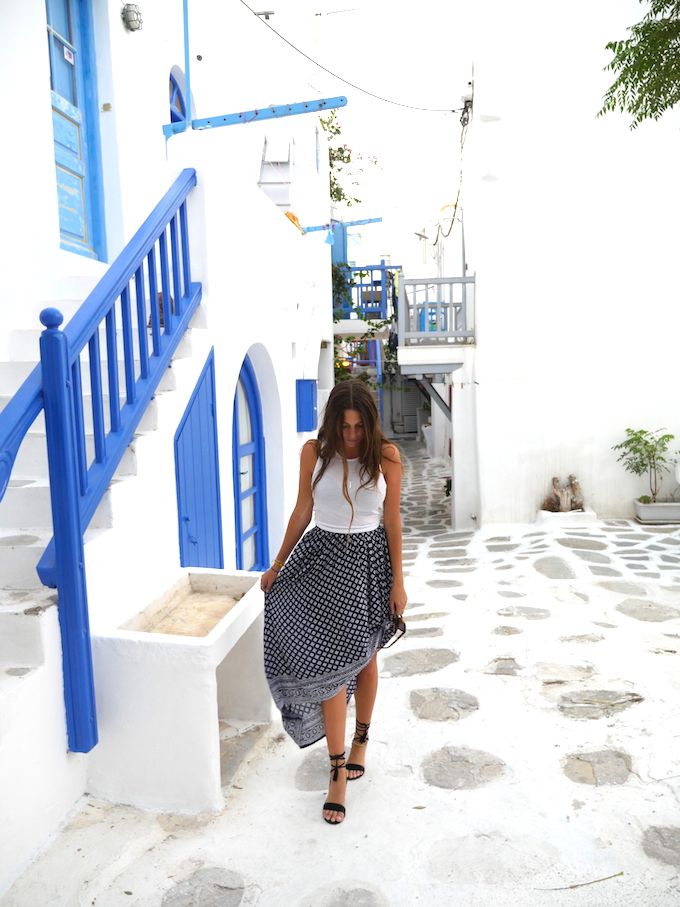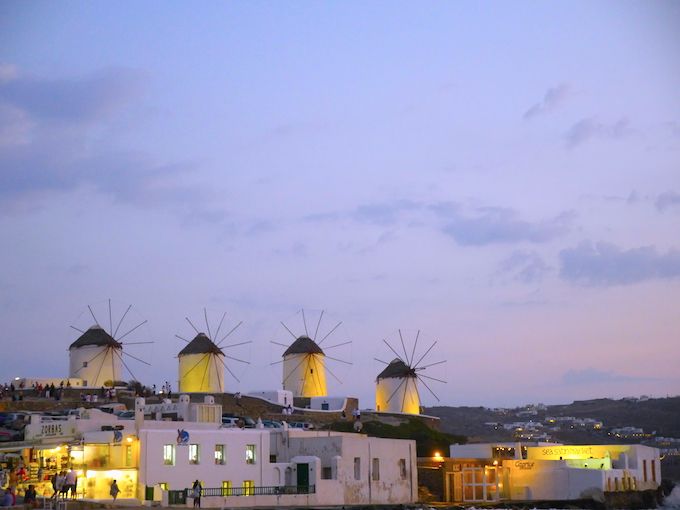 I'd only been to Greece once before, a few days on Santorini a few years ago, so when my sister Alyse told me she wanted to do some of the Greek Islands this summer I was on board straight away. As we began our trip with
Med Experience
it quickly became apparent that i
sland hopping in Greece
is the best way to travel.
We spent a night in Athens getting to know our group over a bit of feta, lamb and beers before heading off to Santorini in the morning. It was a long ferry trip but we used the time to play cards, chat and get ourselves prepared for the craziness that was to come.
Once in Fira, Santorini we all jumped in the pool before watching the famous Santorini sunset over dinner. Next we hit the clubs to really get to know each other (you only know someone when you've seen them dance, right?). The next day we set off on a short hike to look out over the mesmerising Santorini view and walk through the streets of Oia where we enjoyed our first gyros (which definitely wasn't the last). We had a chilled afternoon swimming at a black sand beach before heading out for another massive night in town.
The next island we hopped on off to was the island of Ios. I think I can speak for a lot of the group when I say that Ios was one of our favourite stops – I didn't want to leave! Gorgeous sunsets, picturesque town and my god, the bar crawls were unbelievable! One of the big activities in Ios bars is buying 7 shots which comes with a singlet. By the first night there were new singlets scattered amongst our group and that just kept growing the next night too. Apart from the bars (which, did I mention, are wicked?) Ios offers much opportunity for water sports, boating and snorkeling.
Next came Paros and some much welcome down time after the ridiculousness that was Ios. Paros is a smaller place that offers a look into a traditional lifestyle on the islands. Our first night there we had a big Greek feast with Greek dancing, plate smashing and way too much Ouzo. The next day we headed out on a traditional (ex) fishing boat that took us along the coast to beautiful swim spots for exploring and cliff diving.
The last island to hop to was none other than the island of Mykonos. I'd heard it was the party island and since we were staying right at Paradise Beach Resort we were hit with full force on the very first afternoon. The beach party started at 4pm with cocktail buckets, bikinis and dancing – this party then turned into the paint party at 10pm. From memory I don't think anyone was in bed before 4am … But that 12 hour party on the first night didn't stop us from going just as hard again on the second! However we did go into Mykonos town to explore the white & blue streets and spot the famous windmills before sunset. By then it was right back to Paradise for yet another paint party, massive frozen cocktails & endless dancing with the group right through the night.
Of course by this stage our group had bonded pretty tightly and it would be impossible to try and explain everything we went through together along the way. So I'll just express my endless thanks & love for our tour leader Vas and the group for a trip to remember always! Thanks
MedExperience
!
emma
SOURCE: Spin Dizzy Fall – Read entire story here.